Connecting employees and culture
NEXT STORY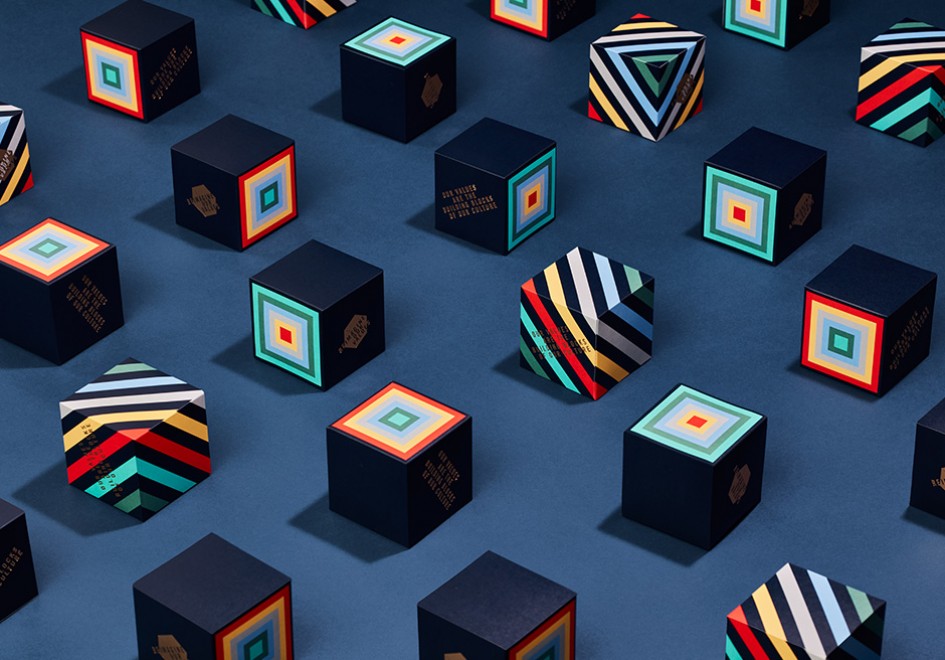 Mirvac is a leading, diversified Australian property group, with an integrated development and asset management capability. They have 45 years of experience in the property industry and an unmatched reputation for delivering superior products and services across their businesses. Principally located in Australia's four key cities of Sydney, Melbourne, Brisbane and Perth, Mirvac owns and manages assets across the office, retail and industrial sectors, with over $18 billion of assets currently under management.
Our strategic purpose work to Reimagine Urban Life, seeks to effectively define and communicate Mirvac's unique culture and behaviours. As part of this, Mirvac identified the fundamental core values upon which their culture is built.
We conceptualised these values into "building blocks", as a tangible and meaningful way to introduce employees to the Reimagined Values campaign.
These "building blocks", effectively packaged Mirvac's values as a precious consumer product, to inspire and engage employees.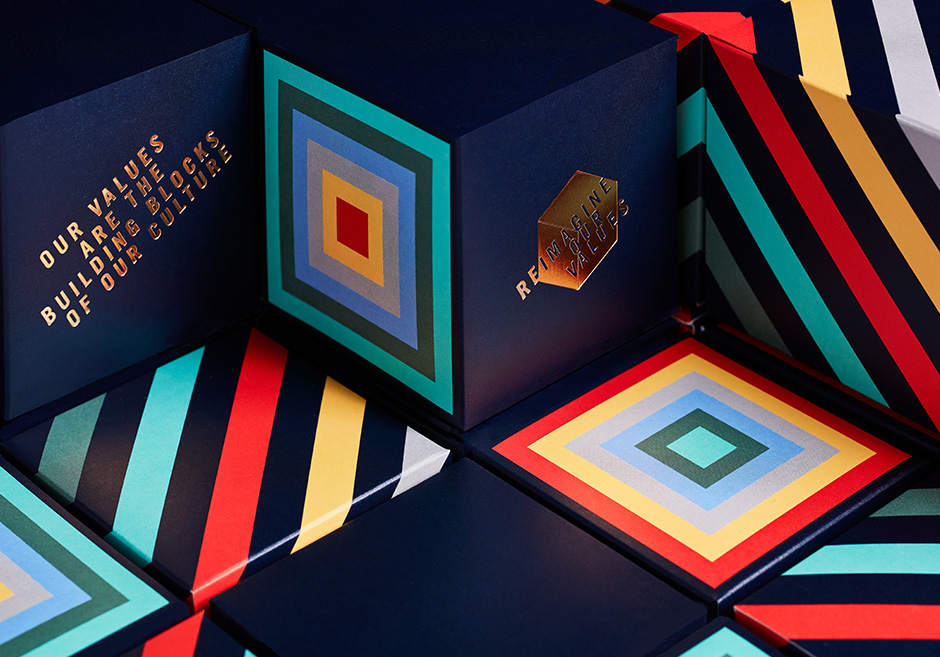 Our values campaign tagline Reimagine our values – Imagine our value. In our execution and design, it was vital that the "building blocks" physically reflected Mirvac's values. To achieve this we created iconography, we used striking contrasting colours and messaging foil stamped like a premium quality product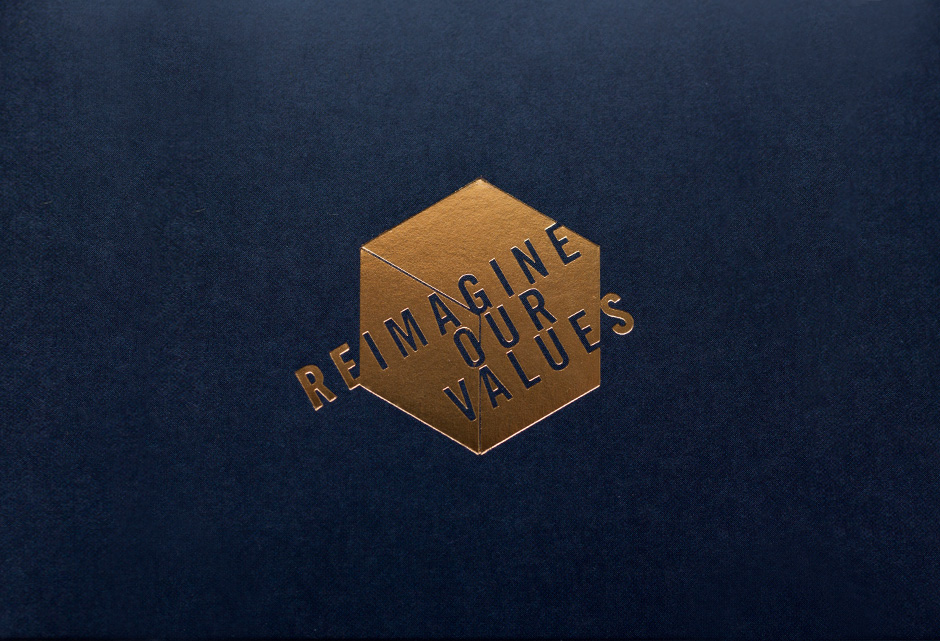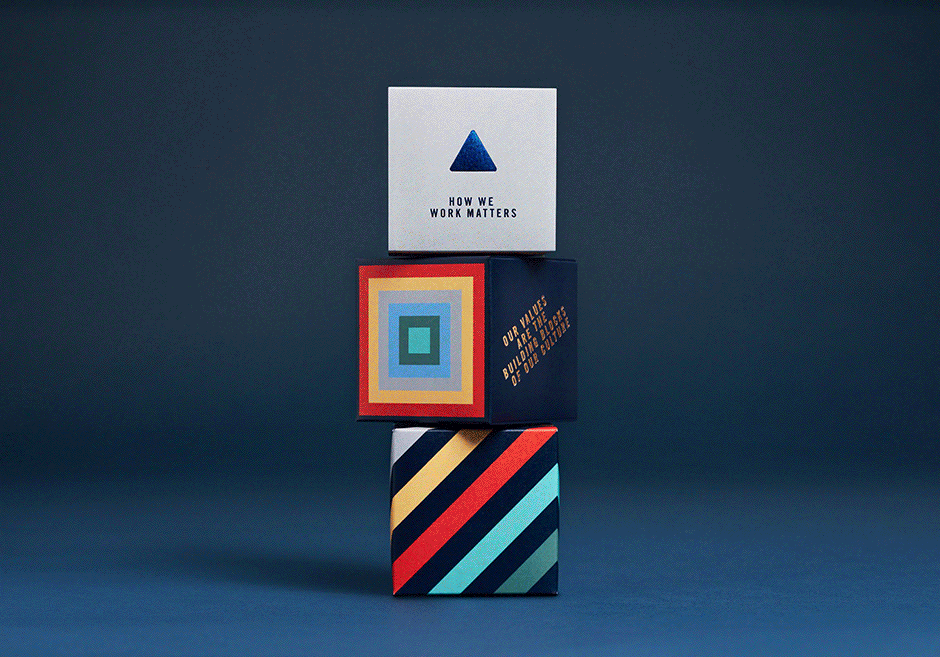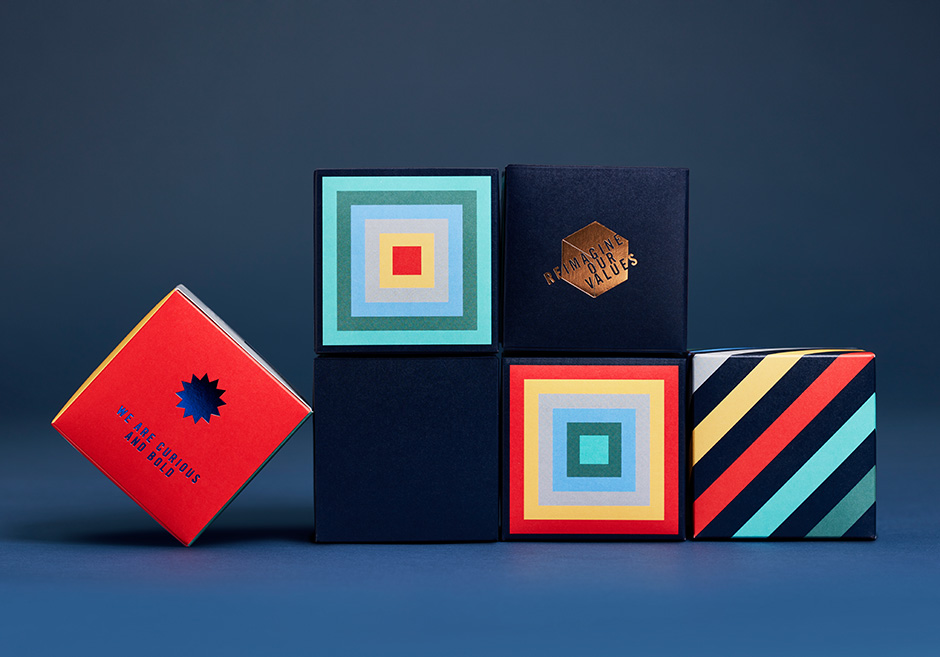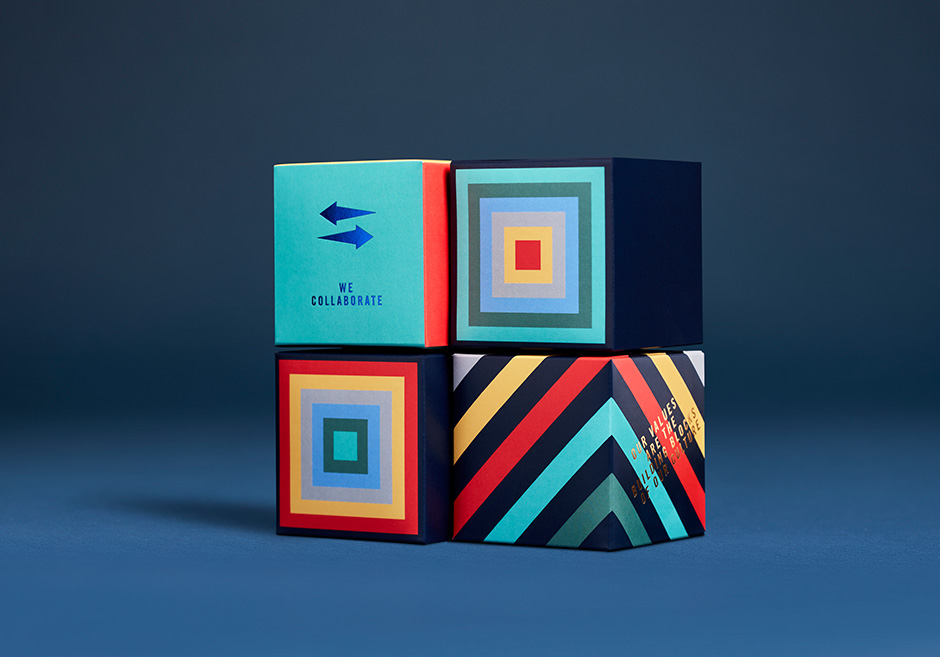 To resonate in the built environment, we developed large-scale blocks made from luxurious textures and finishes, which were used to construct creative installations in Mirvac's offices around Australia.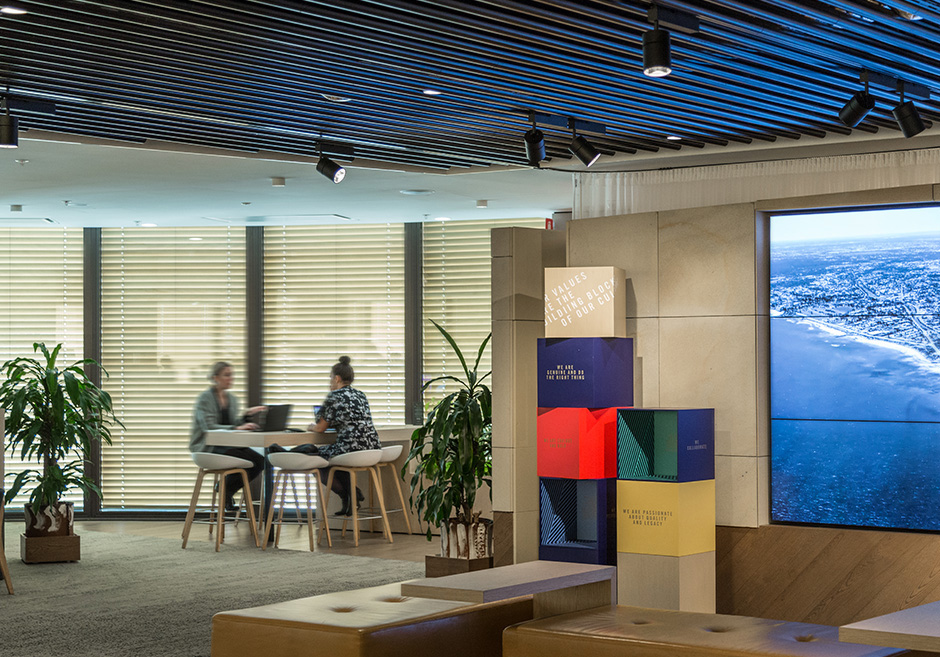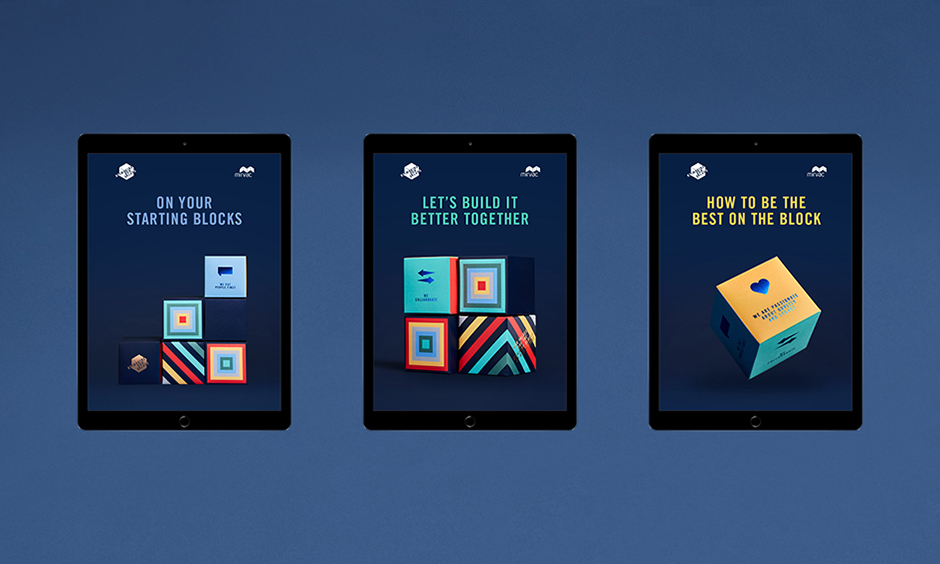 Digitally, the "building blocks" were animated to create and eye-catching short film displayed on screens around the Mirvac offices, and featured in an email campaign to alert all employees to the launch.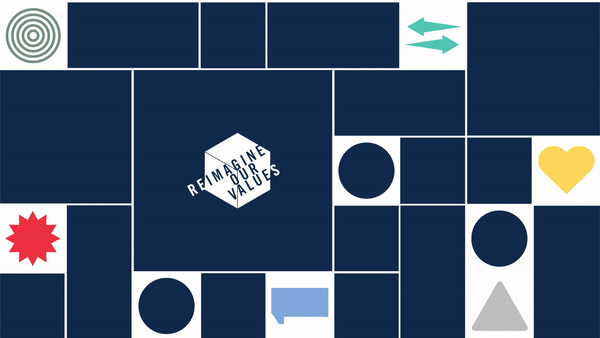 Below: Behind the Scenes – The making of the large scale Physical Block creative installations.