Vic's Meat
Services provided
Branded Environment
Finishes Selection
Fixtures and Fittings
Furniture Selection
Interior Design

lorem lorem lorem lorem lorem
Creating an embassy for meat.
Vic's Meat is Australia's leading distributor of premium quality meat to the restaurant and food service industry sitting at the juncture between this country's premier primary producers and their urban gastronomic counterparts. Renown for it's retail butcher store 'Victor Churchill' in Sydney's Woollahra.
We imagined the new Vic's Meat headquarters in Sydney's Mascot as the 'Embassy of Meat'; a rich, textured and resonant office with deep Australian roots. Being part office, part showroom, part film set and part playground to Australia's top culinary minds  – it is quite literally where paddock meets plate. We took our cues from the way an embassy crafts a language that proudly conveys one's cultural identity within a foreign environment. In the 'Embassy of Meat' we champion agrarian Australia and celebrate the elegant pragmatism found in traditional rural buildings. Simple construction techniques and beautiful, honest, robust natural materials are the hallmarks of the space. Timber, particularly native Australian spotted gum, is used extensively throughout – reflecting the Australian vernacular. Marble and soft woven fabrics, and rich full grain leathers are paired against hard surfaces to reflect the tonal range of the Australian landscape.
We also worked extensively with a number of local craftspeople and artists' commissioning custom furniture and designing completely bespoke pieces to reinforce the idea. The Vic's Meat office fitout was shortlisted in the Workplace Design category of the 2016 Australian Interior Design Awards.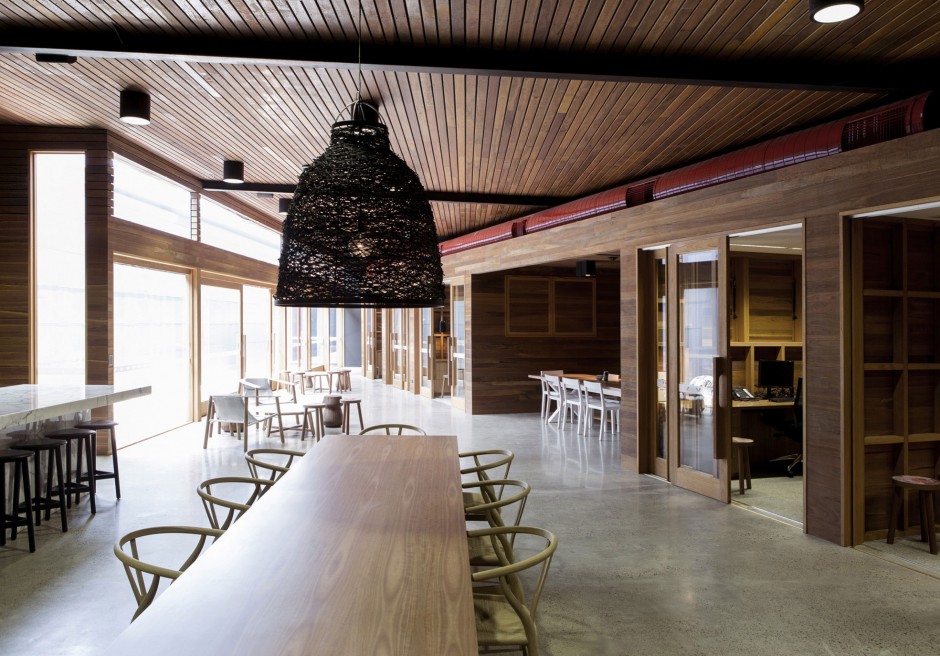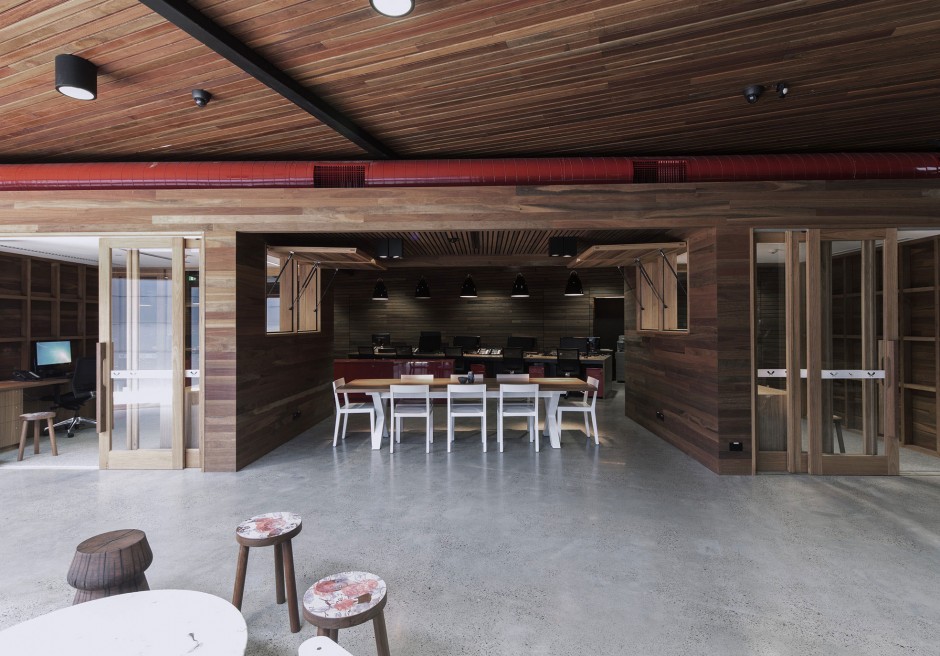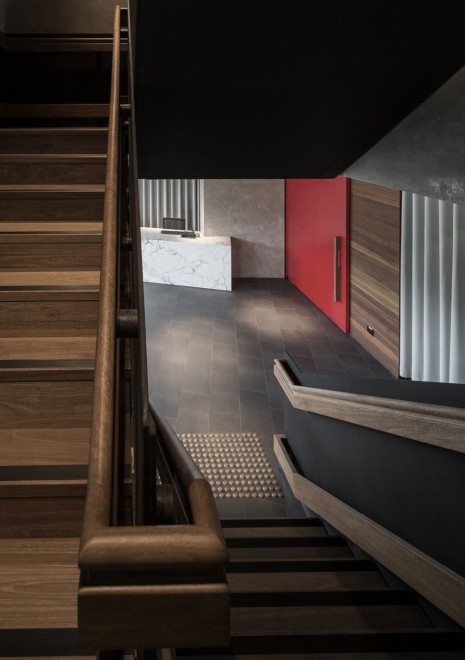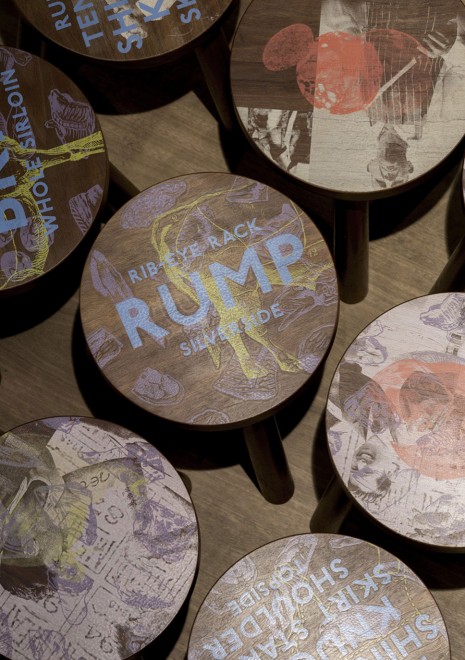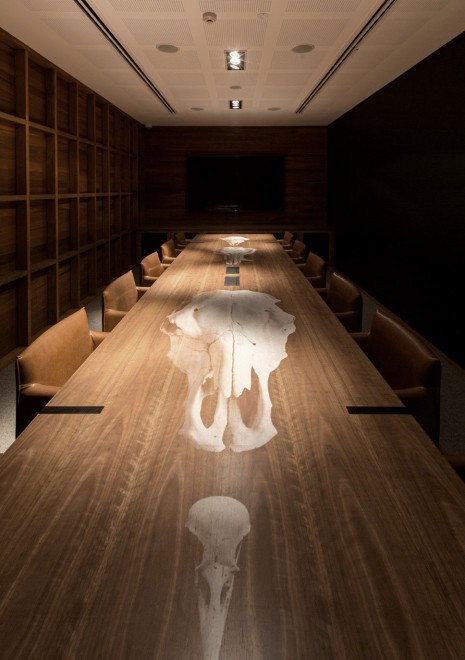 The Boardroom
Here in the 'Embassy of Meat' we pay homage to the carnivore. A bespoke boardroom table is emblazoned with oversized portraits of the beasts on the menu: a cow, a pig, a sheep and a chicken skull. Milking stools were hand-made and printed with layers of historical imagery, family photographs and cuts of meat.