Iron Grill
Retail Brand Identity and Interior Design
Services provided
Brand Identity
Communications
Packaging
Spatial Design
Strategy

lorem lorem lorem lorem lorem
Creating the healthy revolution.
Iron Grill is not your typical mass-produced fast food. They produce a mouthwatering selection of wraps and burgers made fresh to order right in front of you on a flame grill with no hidden secrets – situated in Sydney's Barangaroo and The Optus headquarters at Macquarie Park.
The narrative we created for the business was that the food offer is a rebellion against the perception that fast food is low in nutritional value. At Iron Grill they are passionate about fresh produce; the food's natural flavours are made to be the hero, so we created a brand identity true to this ethos. A spirited brand with a healthy attitude and an appetite for opinion. The grill is king. The logo is quite literally type on a grill and by using a graphic inspired by the grill, the visual identity has an impactful, almost militant quality … with thick black scorch marks burned into key pieces. Packaging was designed to be as visible as possible and on a super-lean budget. The interiors, signage, uniforms, point of sale and packaging all reflect this natural, clean ethos. Using raw materials and earthy finishes we paid homage to the hand-made and bespoke offer that is the Iron Grill way.
Here we imagined a whole narrative complete with a powerful manifesto. It's a gutsy, clean-living, Ché Guevara style flavour-first mantra which has customers queuing up at lunchtime. This idea drove the identity which in turn drove the direction of the interior, the textures, the materials, the uniforms. All these elements build an engaging and memorable experience that has helped the growth and expansion of the business.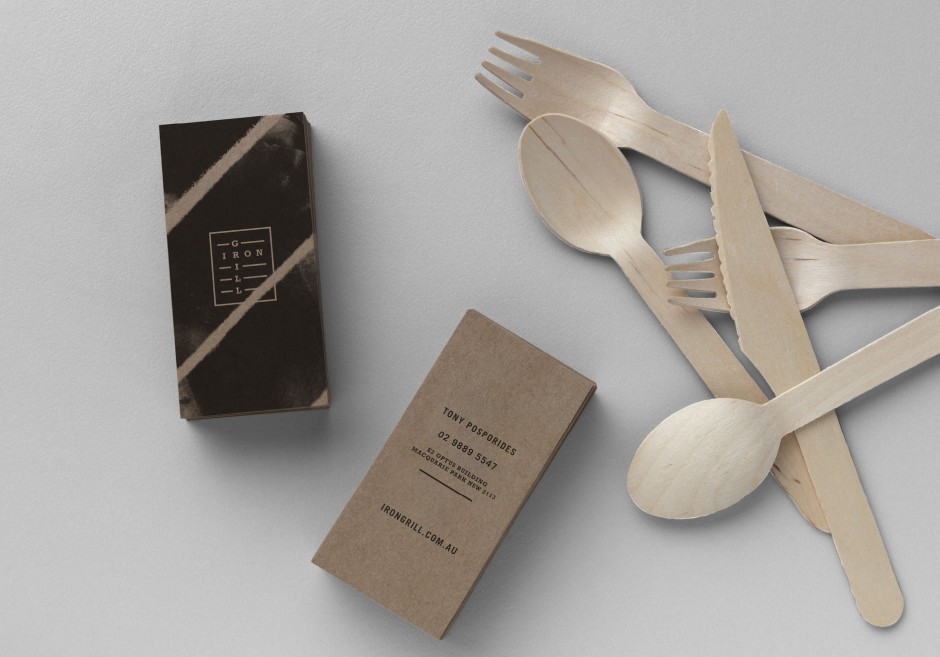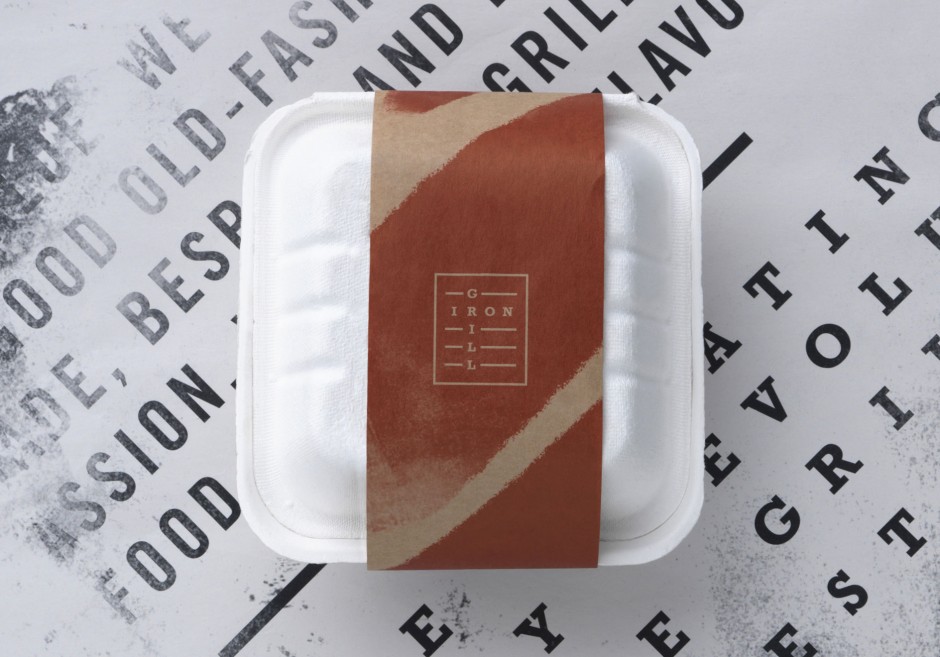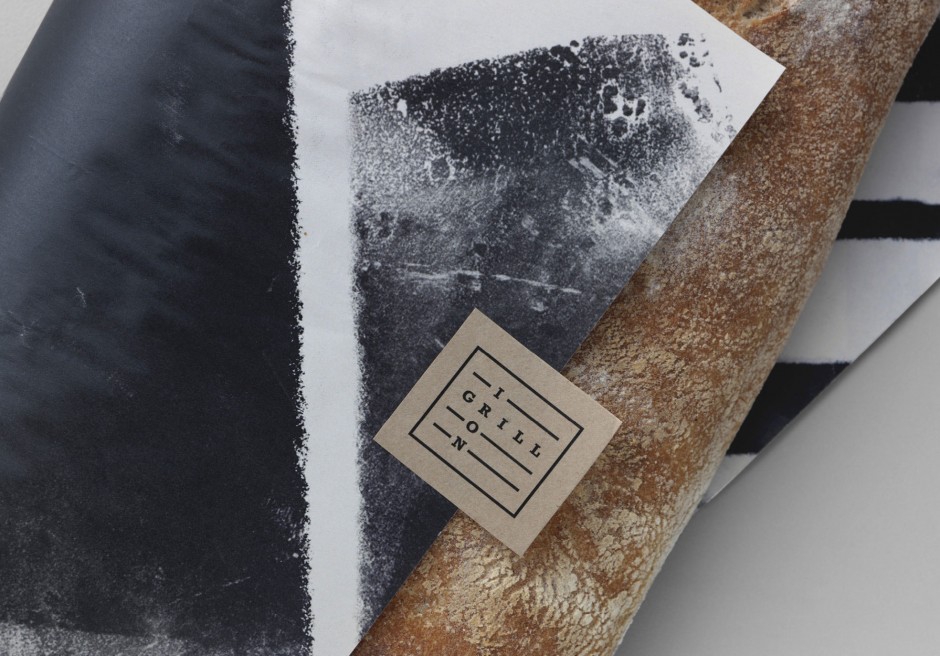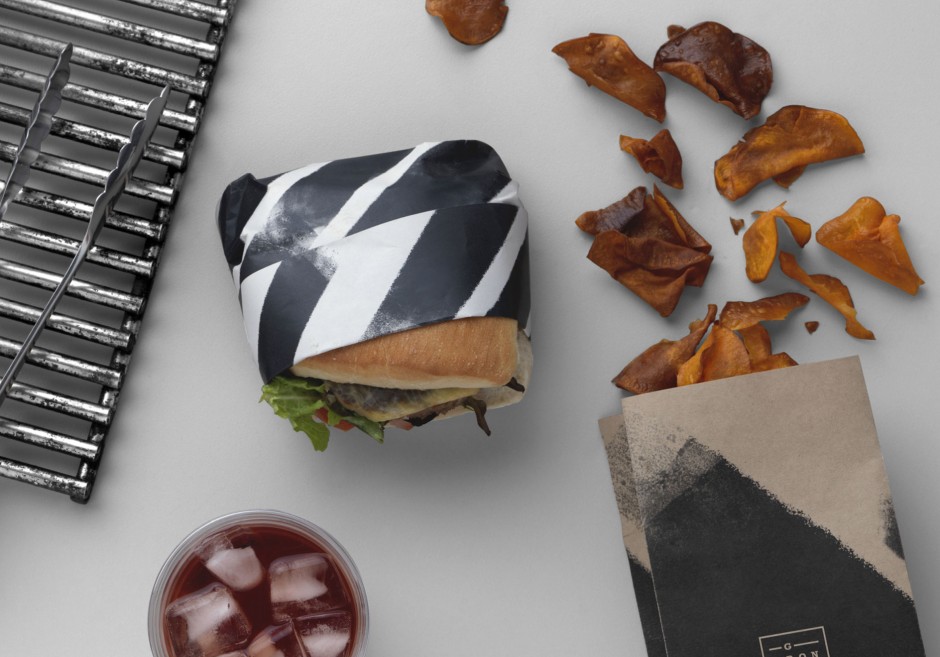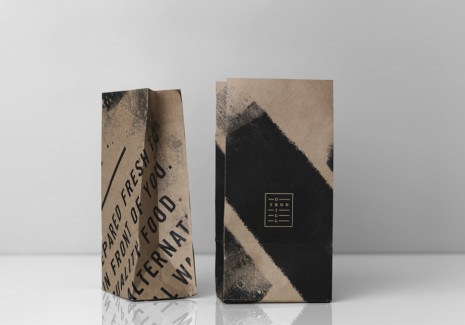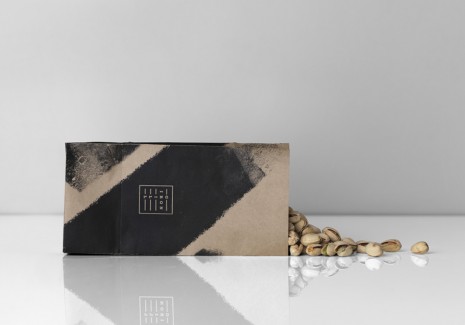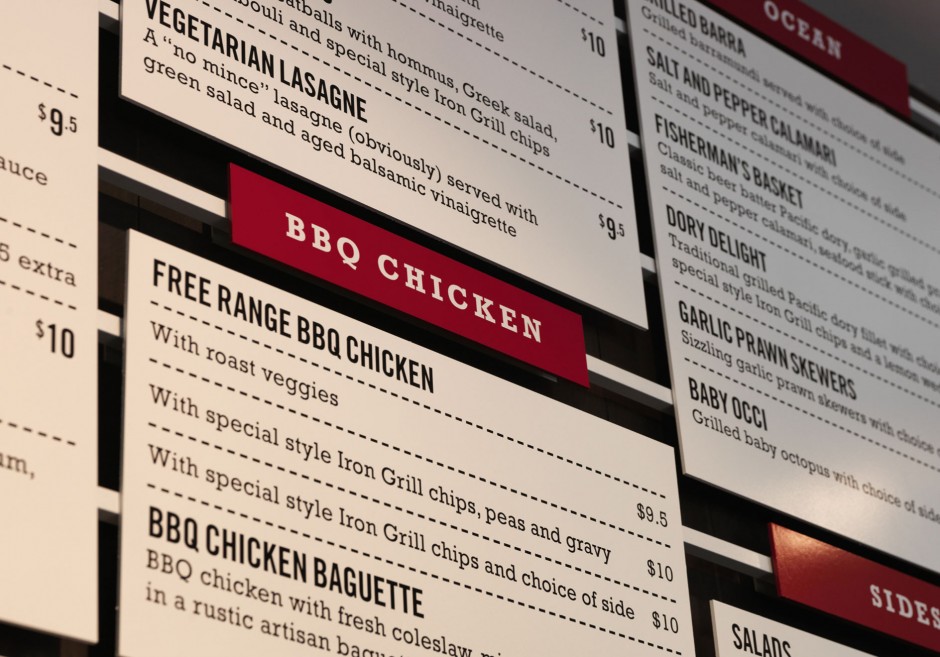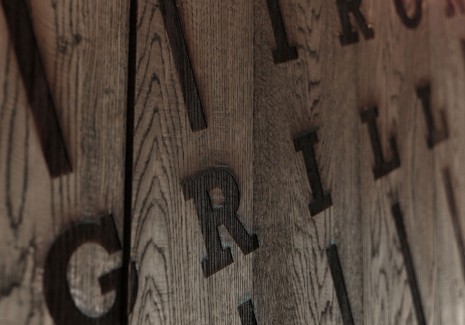 Environmental Graphics
The environmental graphics were an impactful, almost militant quality ... with thick black scorch marks burned into earthy materials.