Russolini
Brand Identity and Packaging
Services provided
Brand
Communication
Digital
Identity
Packaging

lorem lorem lorem lorem lorem
Bringing the art of molecular gastronomy to market.
Danny Russo is a consultant chef and gun-for-hire in the hospitality industry. Famed for his restaurant L'Unico in Balmain and The Beresford Hotel in Surry Hills, Danny's business interests had evolved over the years into a truly multi-dimensional hospitality offer. With a number of exciting projects on the horizon, the time had come to clearly define who Russolini is, and what they had to offer.
End of Work aimed to position Russolini as something beyond just Danny and more of a boutique food service consultancy group where every project carries the chef's personal touch and is informed by a firm belief that good quality food is essential. Russolini is focused on delivering tailored food service projects and services that make a difference in a client's operations, branding and bottom line, while also creating satisfying and lasting value to its customers' dining expectations.
Our work included the brand positioning and brand identity along with associated collateral, a credentials booklet and website showcasing his landmark projects and other culinary adventures. We also designed the packaging for a range of molecular gastronomy products produced by Russolini.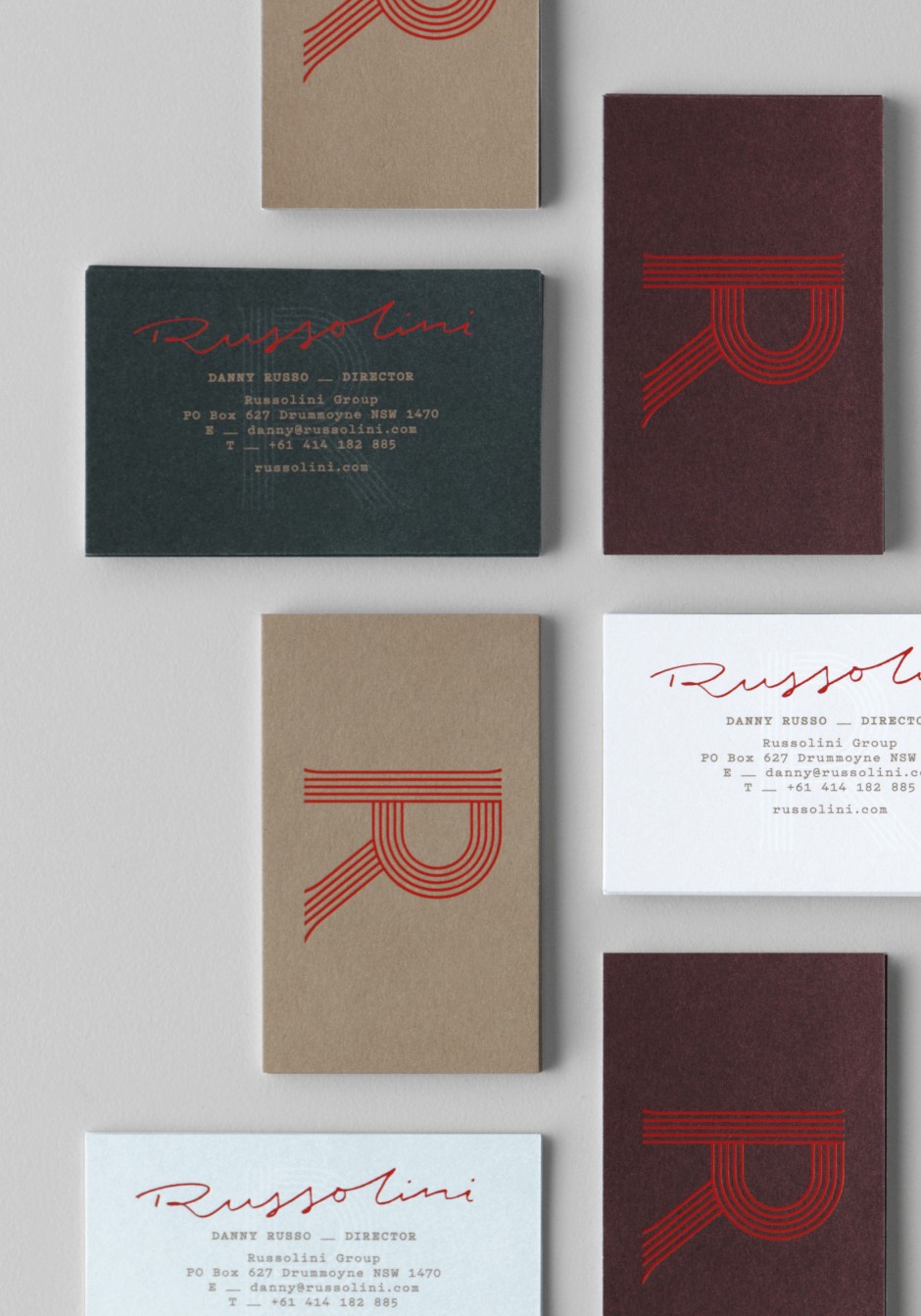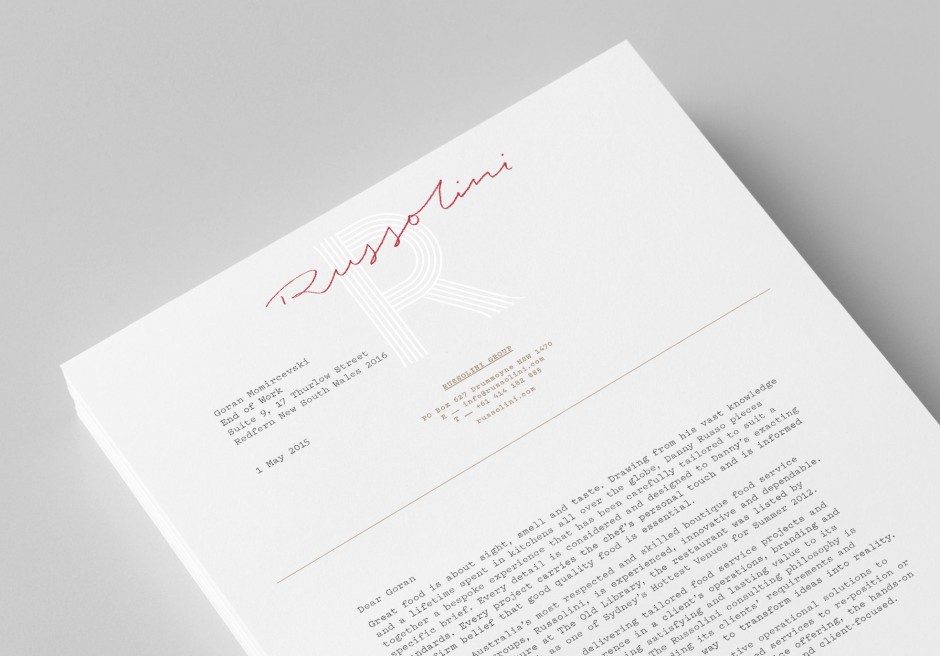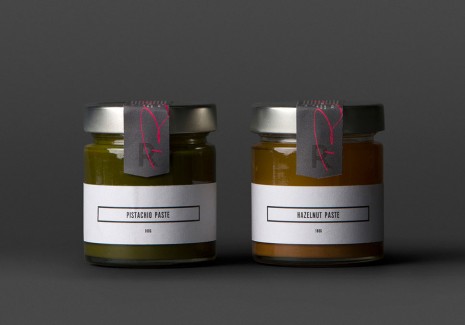 Brand extension
End of Work collaborated closely with Russolini to develop packaging for a range of molecular gastronomy products.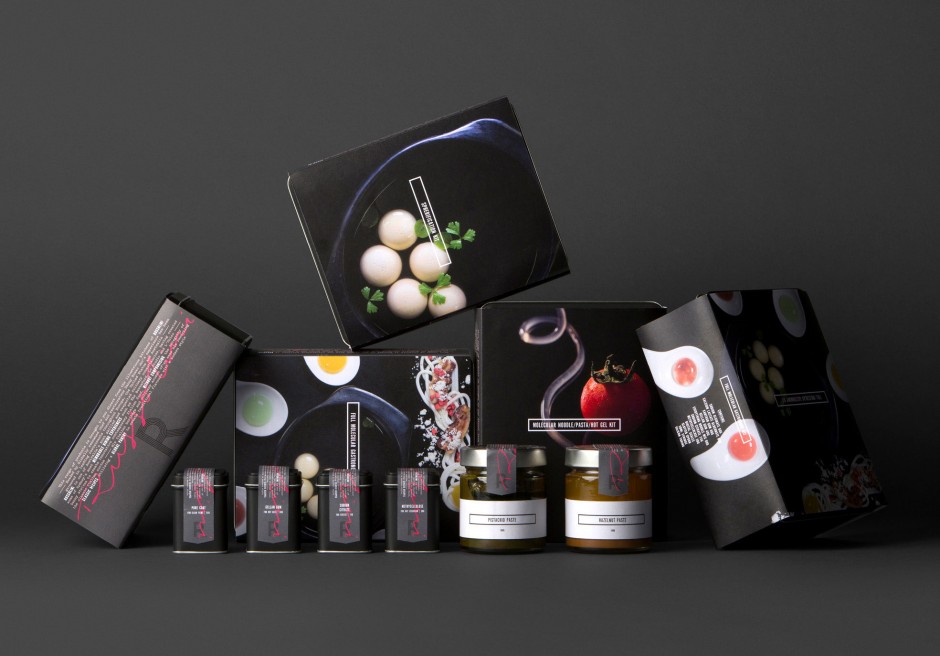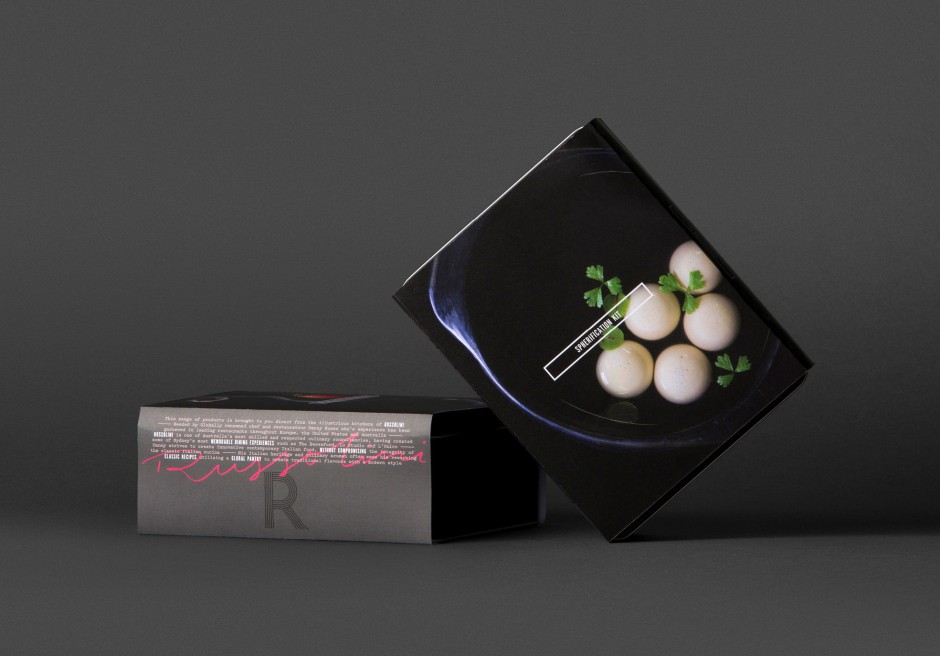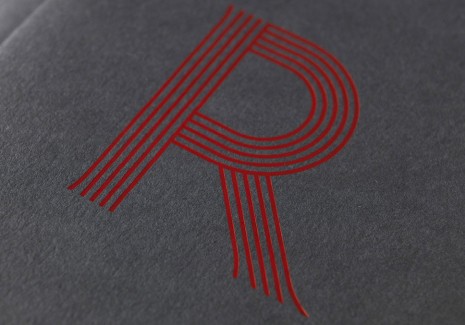 Credentials booklet
End of Work developed a credentials booklet which functions as a leave behind at business development meetings. The unusual piece is designed as a scrapbook with three sections. The introduction focuses on Danny and his history, the second section is an overview of the group's capabilities and a third section presents a series of case studies.