Australian Graphic Design Association
Services provided
Designing the future of design.
The Australian Graphic Design Association is the peak national organisation representing the Australian communication design industry. With more than 3,000 members distributed throughout the creative, visual communications, applied design and technology sectors, it is dedicated to advancing the profession through an interrelated program of state, national and international activities in education, advocacy and professional development.
End of Work are proud to have a long history with AGDA. Over the years we have been invited to design a myriad of pieces from posters and promotional materials for speaker talks to sculptures and exhibitions and even designing the identity for the prestigious AGDA Awards. Our End of Work'ers have judged the AGDA Design Awards, given numerous lectures and even served on the New South Wales council.
Never content to blend in, shown below are a selection of thoughtful and provocative works produced for AGDA.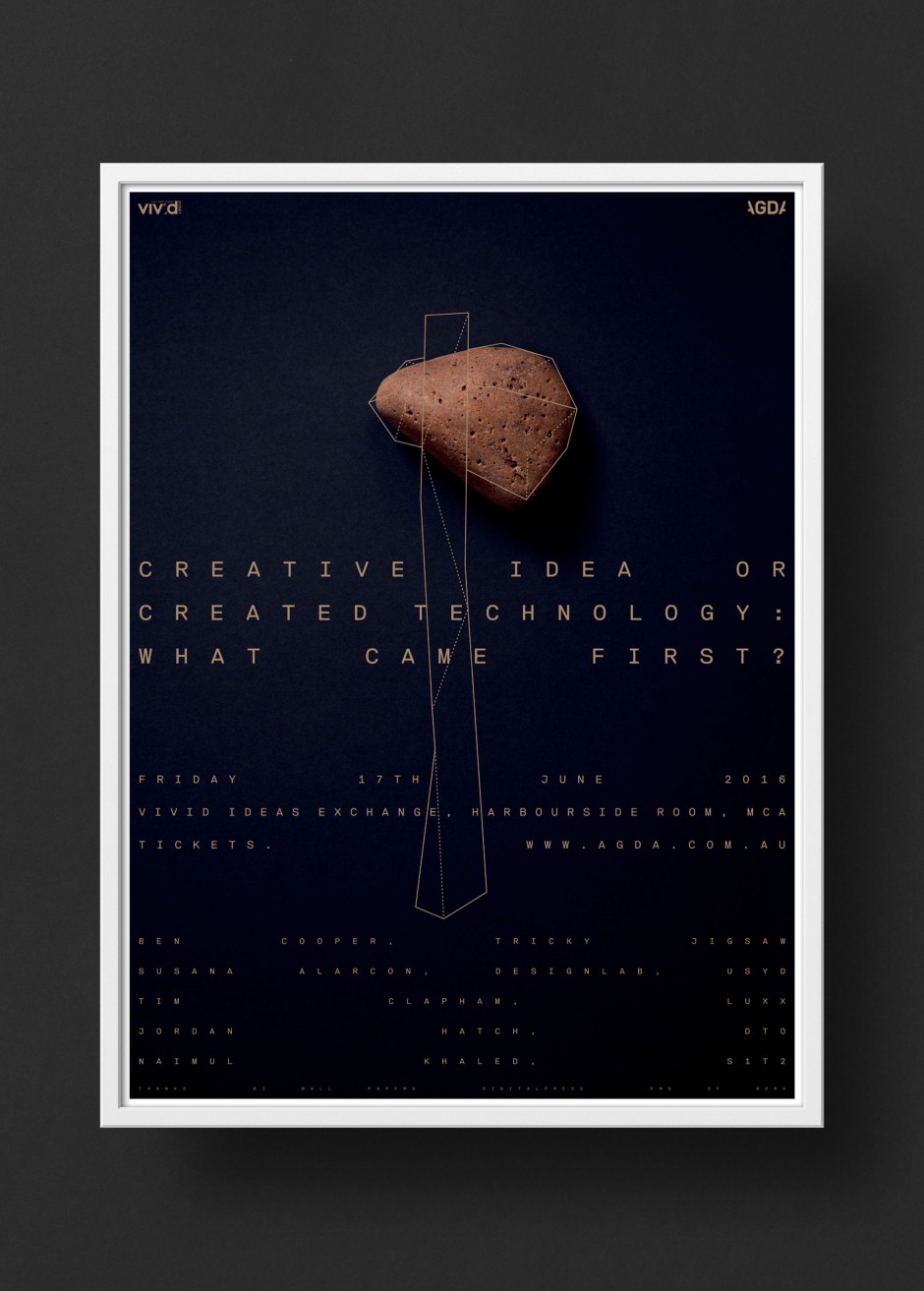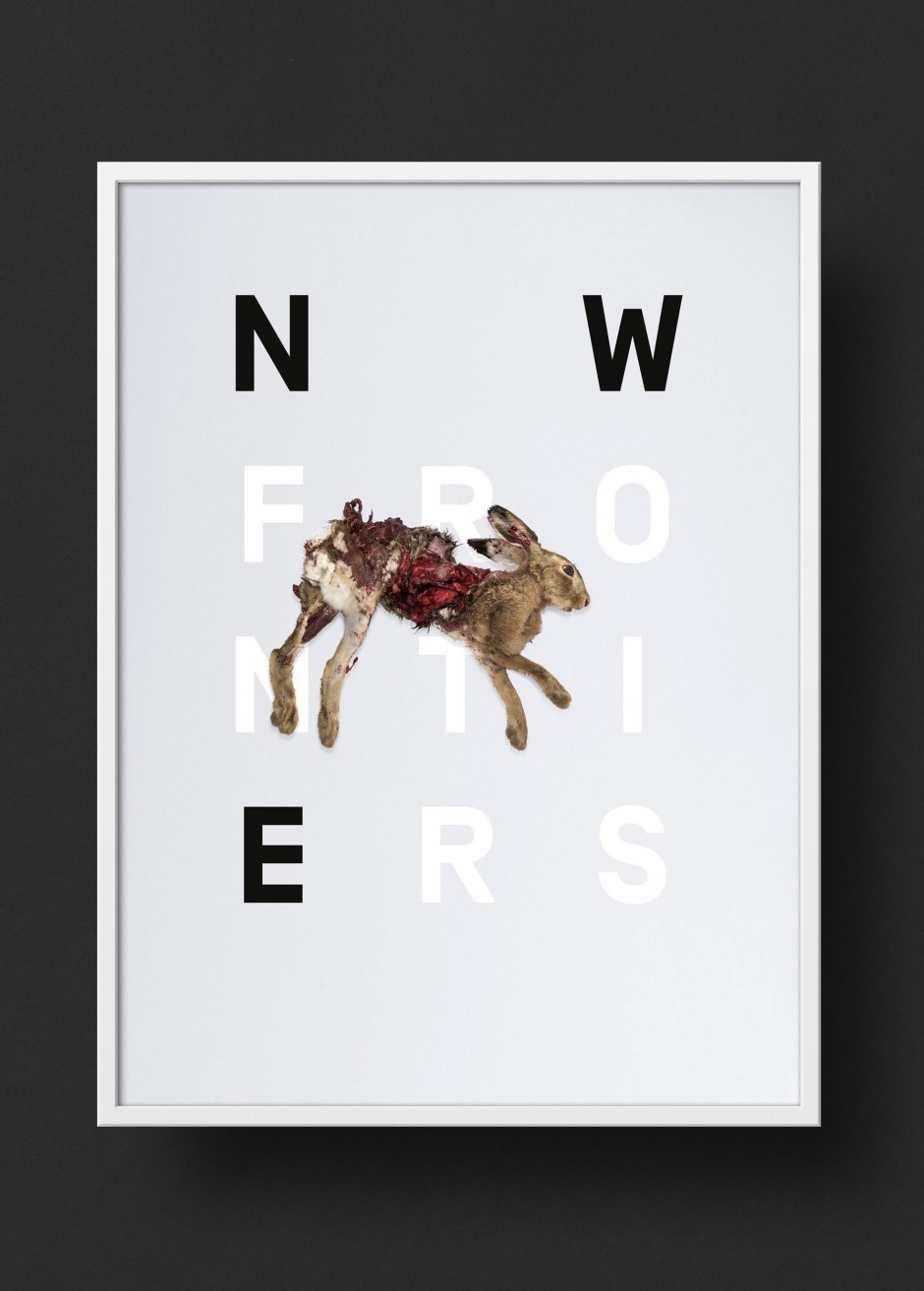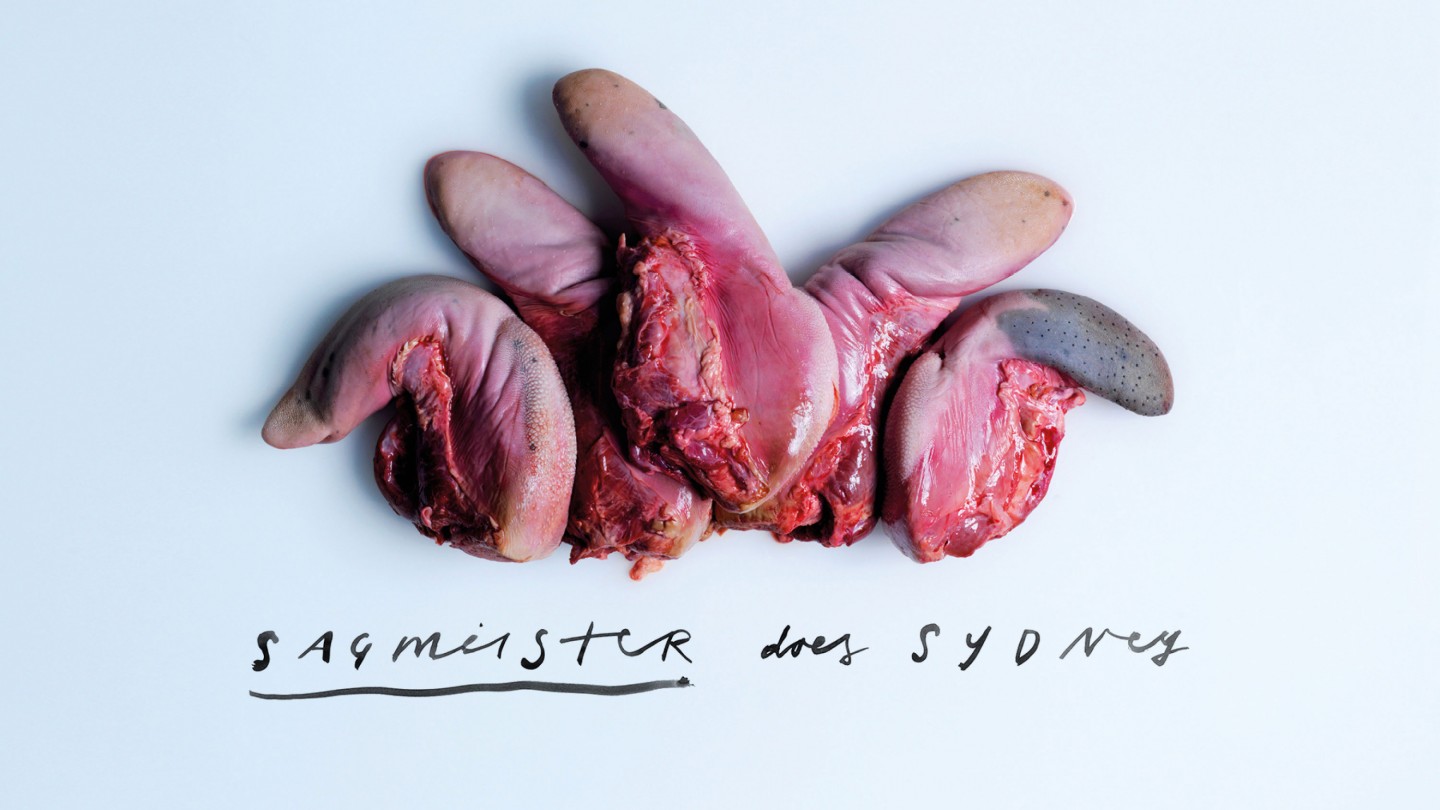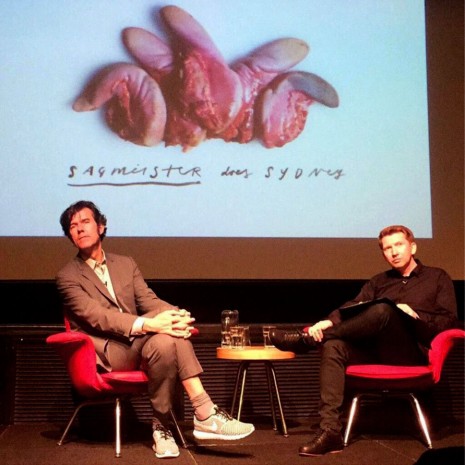 Stefan Sagmeister's national tour
End of Work were invited to develop communications to promote a national speaking tour for legendary designer Stefan Sagmeister. Sagmeister is famous for his graphic, visceral designs often using macabre imagery and bespoke lettering.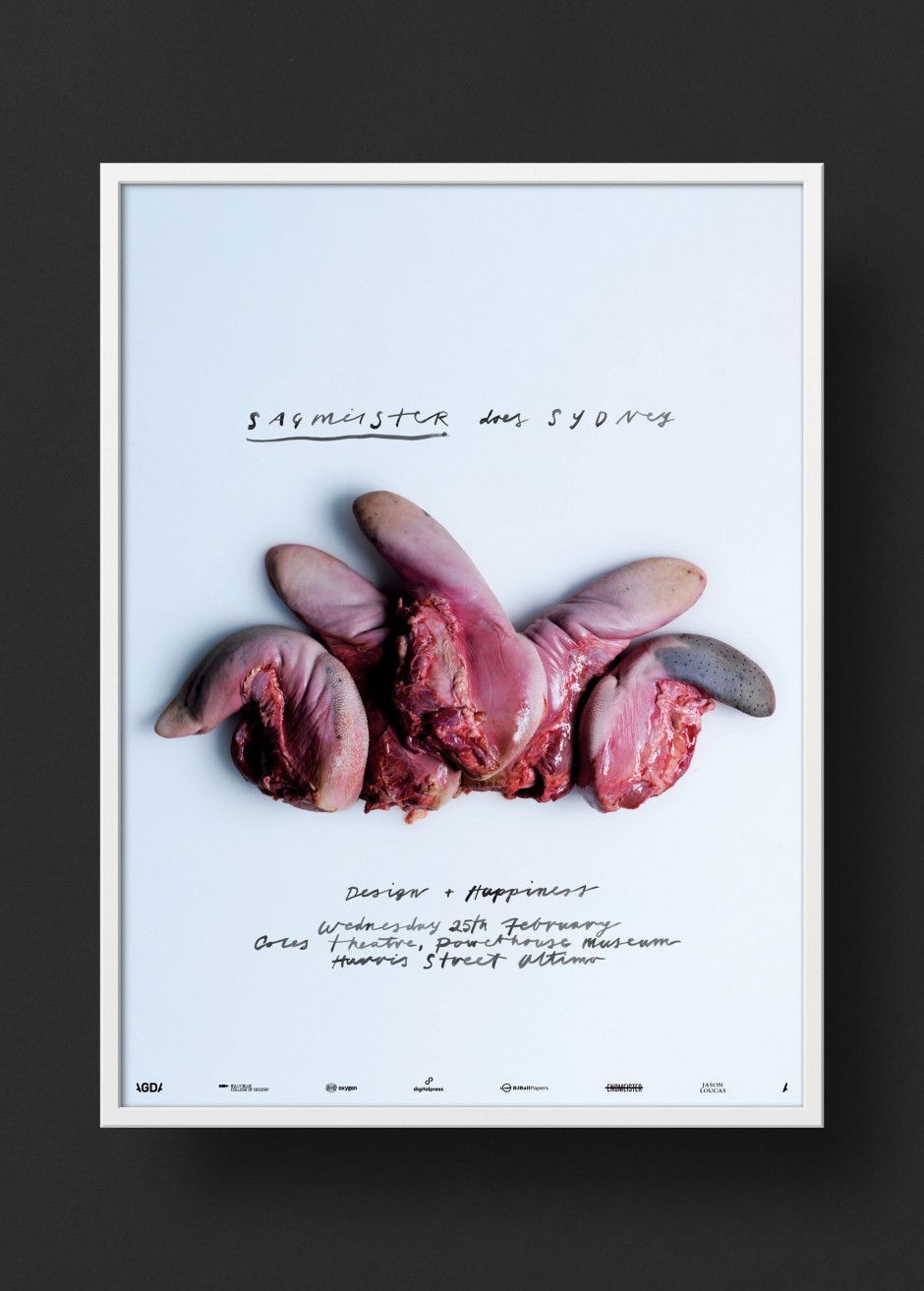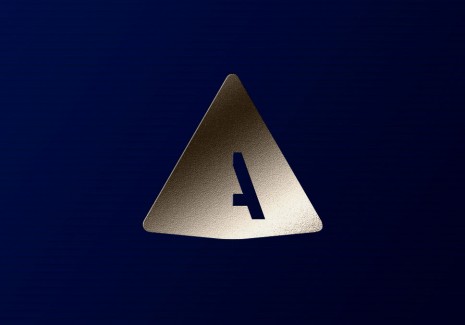 AGDA Design Awards
The AGDA Design Awards recognise the best work in Australia across a wide range of disciplines. These annual awards aim to further the discussion about design and to stimulate the creative progress of our industry. End of Work were invited to create the Awards' logo and associated visual identity.