William Clarke College
Education Branding
Services provided
Brand
Communication
Digital
Film and Content
Strategy

lorem lorem lorem lorem lorem
Discovering the spiritual 'I AM' in William Clarke College.
William Clarke College was entering an exciting new phase in the school's history. Coming into its 30th year, with a new Headmaster, the launch of its five year strategic plan and restructure of the whole school – was the brand really in a position to support this change? Did it truly reflect the vibrancy of the community and the defined purpose of the school – to be a christ-centred community that seeks to develop extraordinary learners.
End of Work worked closely with the school to build a brand strategy and identity system that enabled the school to engage its community with its purpose and plan in new ways. This gave the foundation for a differentiating positioning which communicated a big idea with two little words … I am.
A consistent brand narrative, system and framework across all touchpoints has resulted in teachers, parents and the wider community connecting with a shared sense of purpose on a level not felt before. And an increased interest in the school from prospective parents has delivered the most significant increase in open day meetings scheduled in the school's history to accommodate this interest.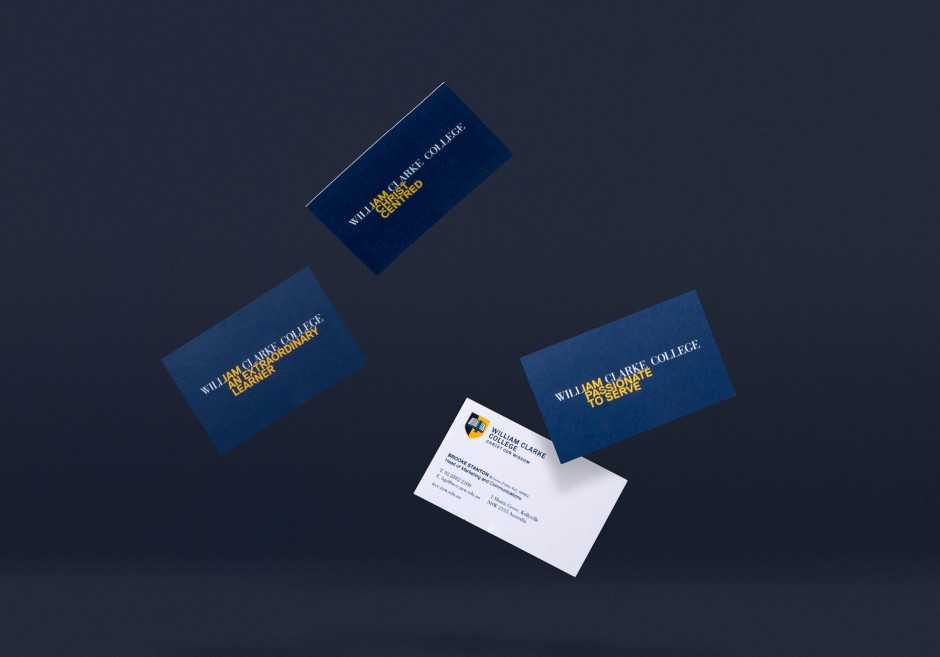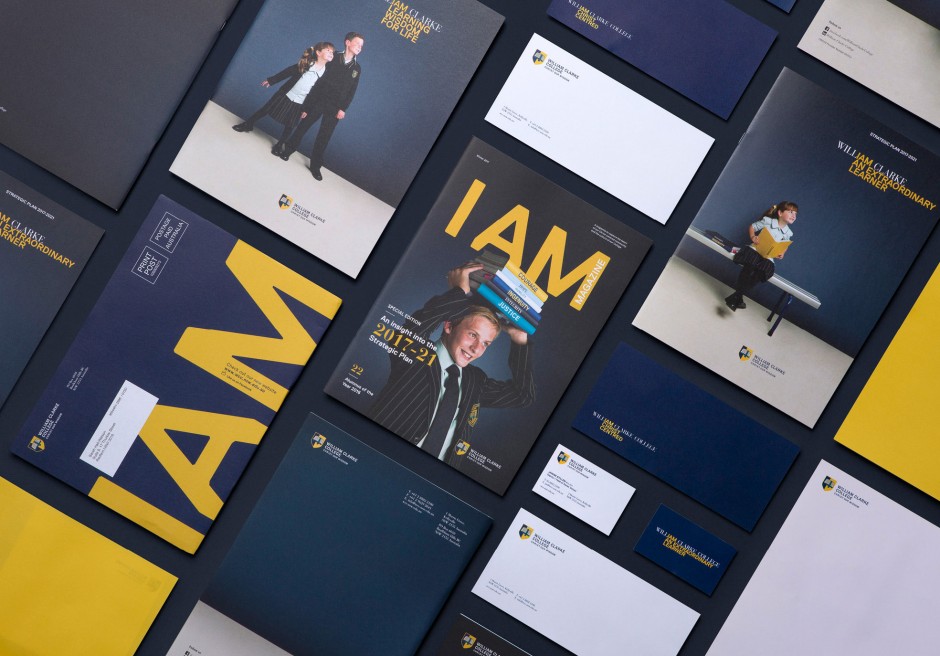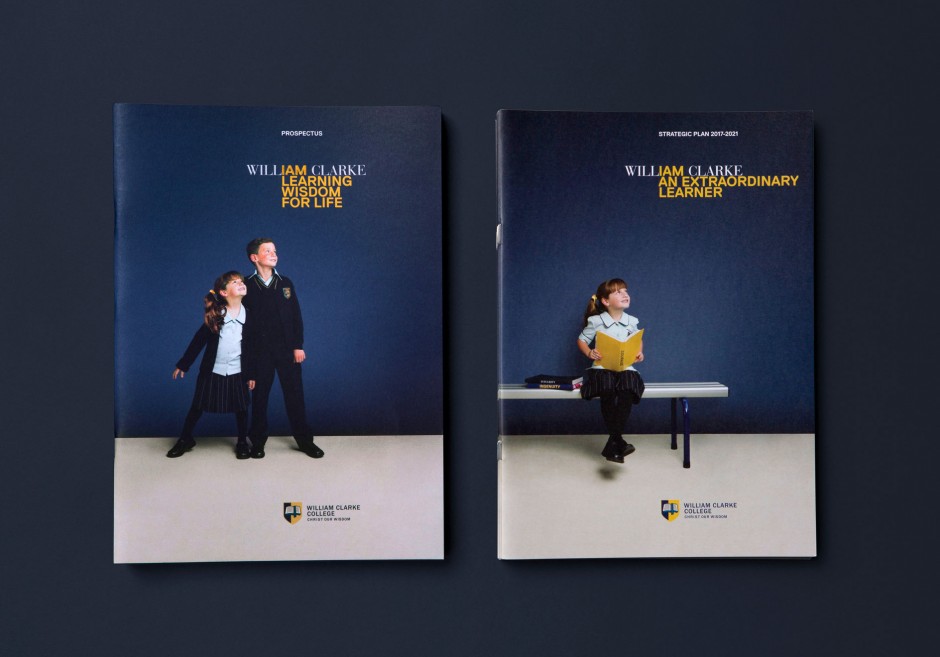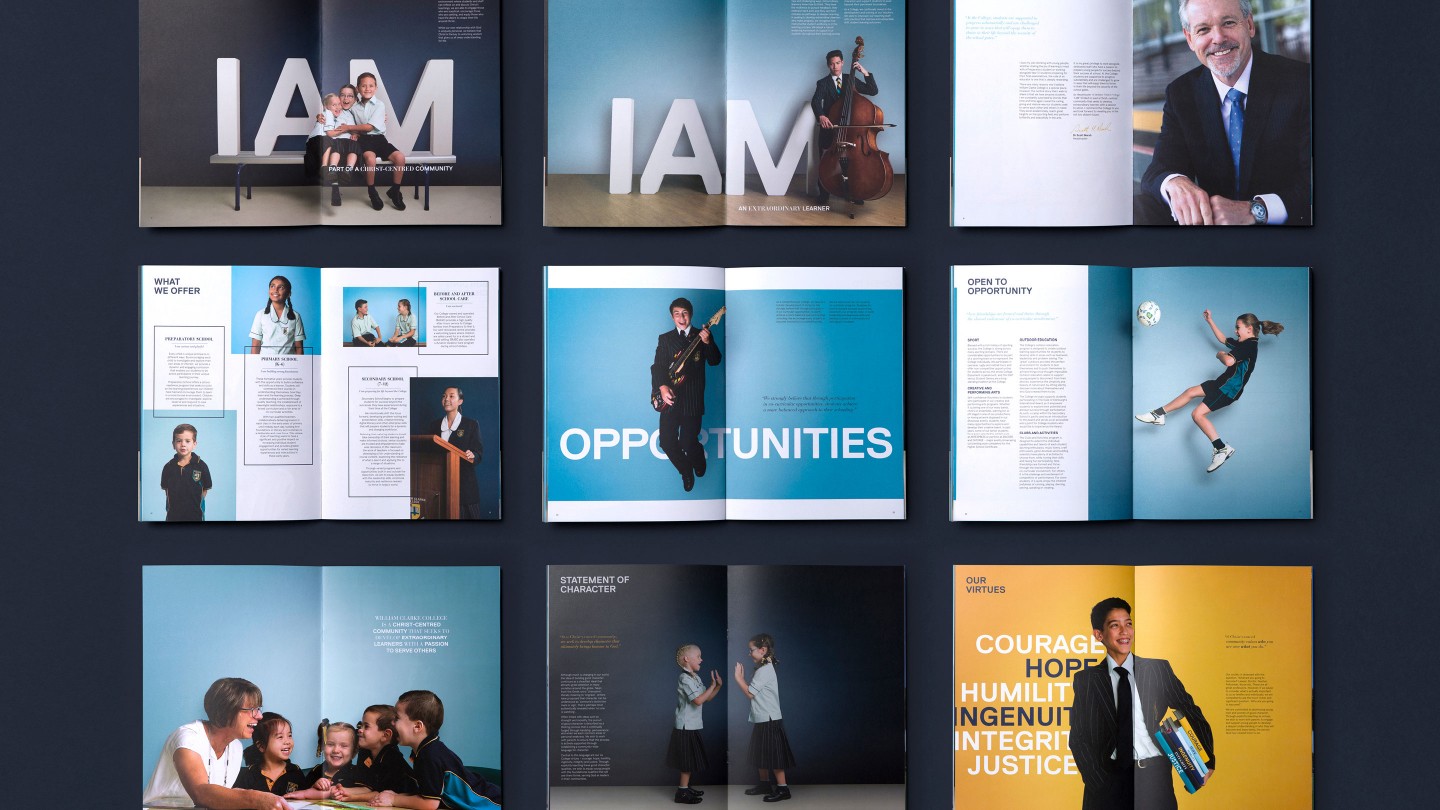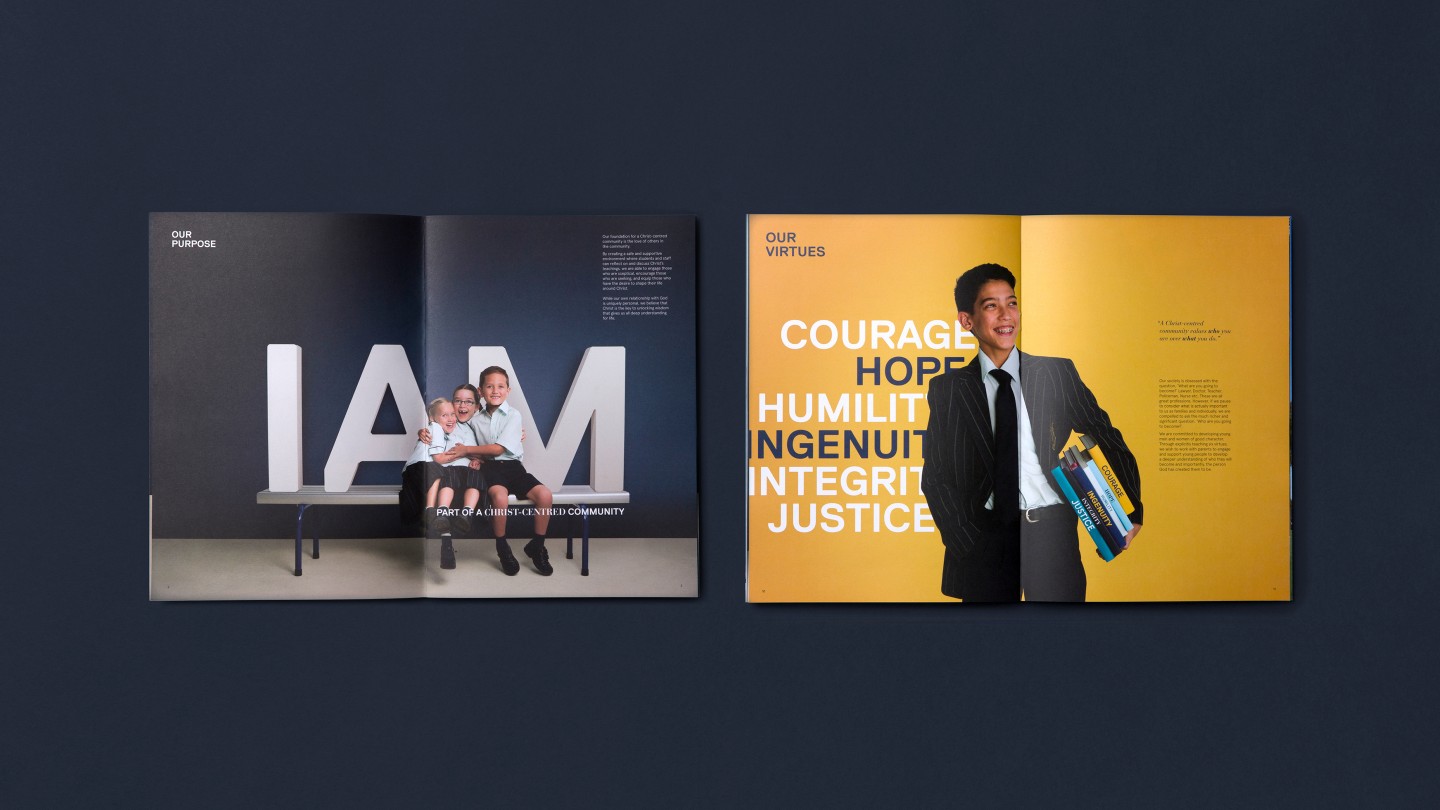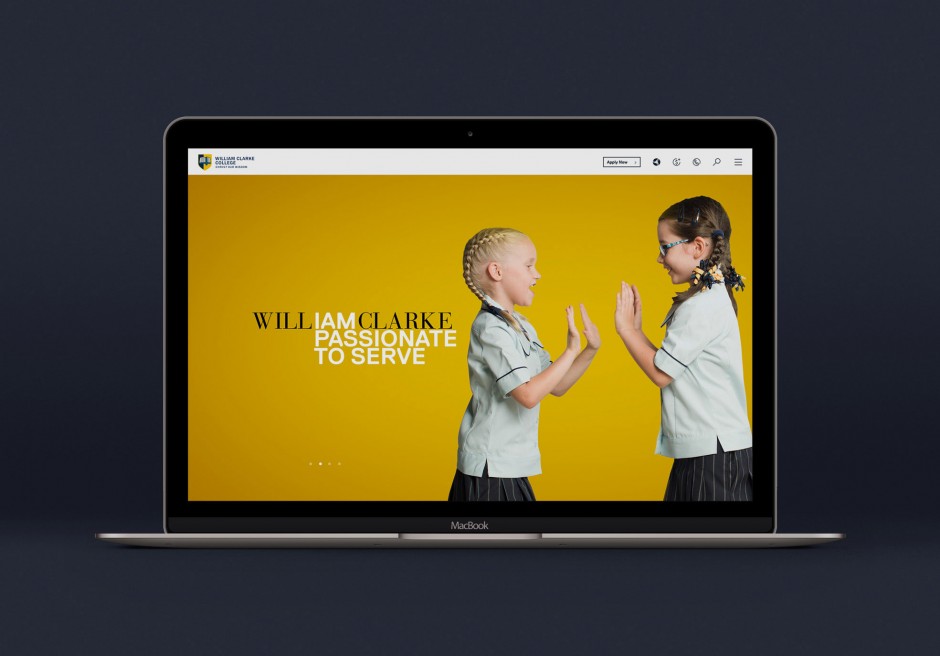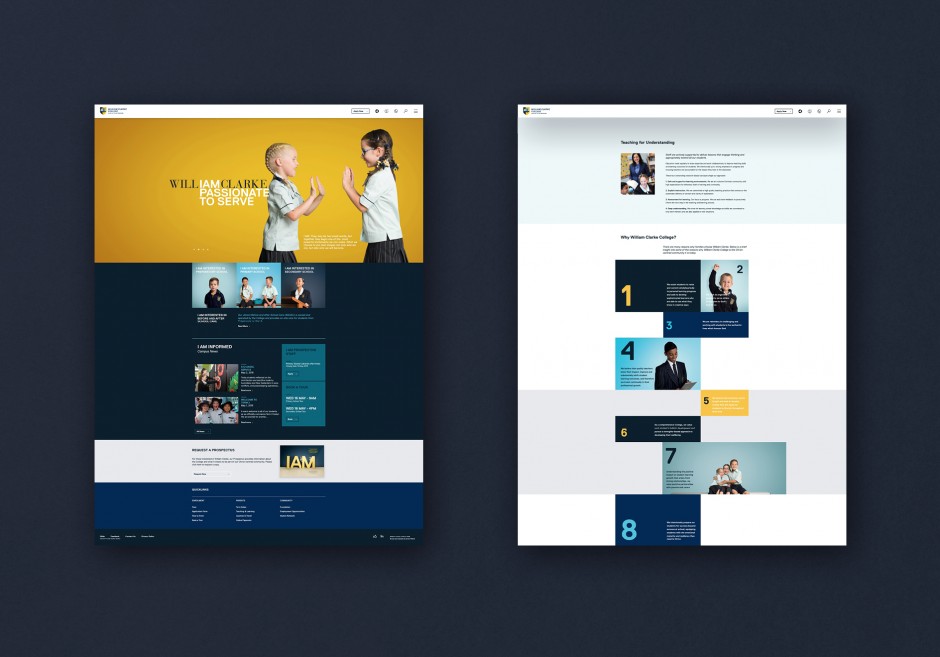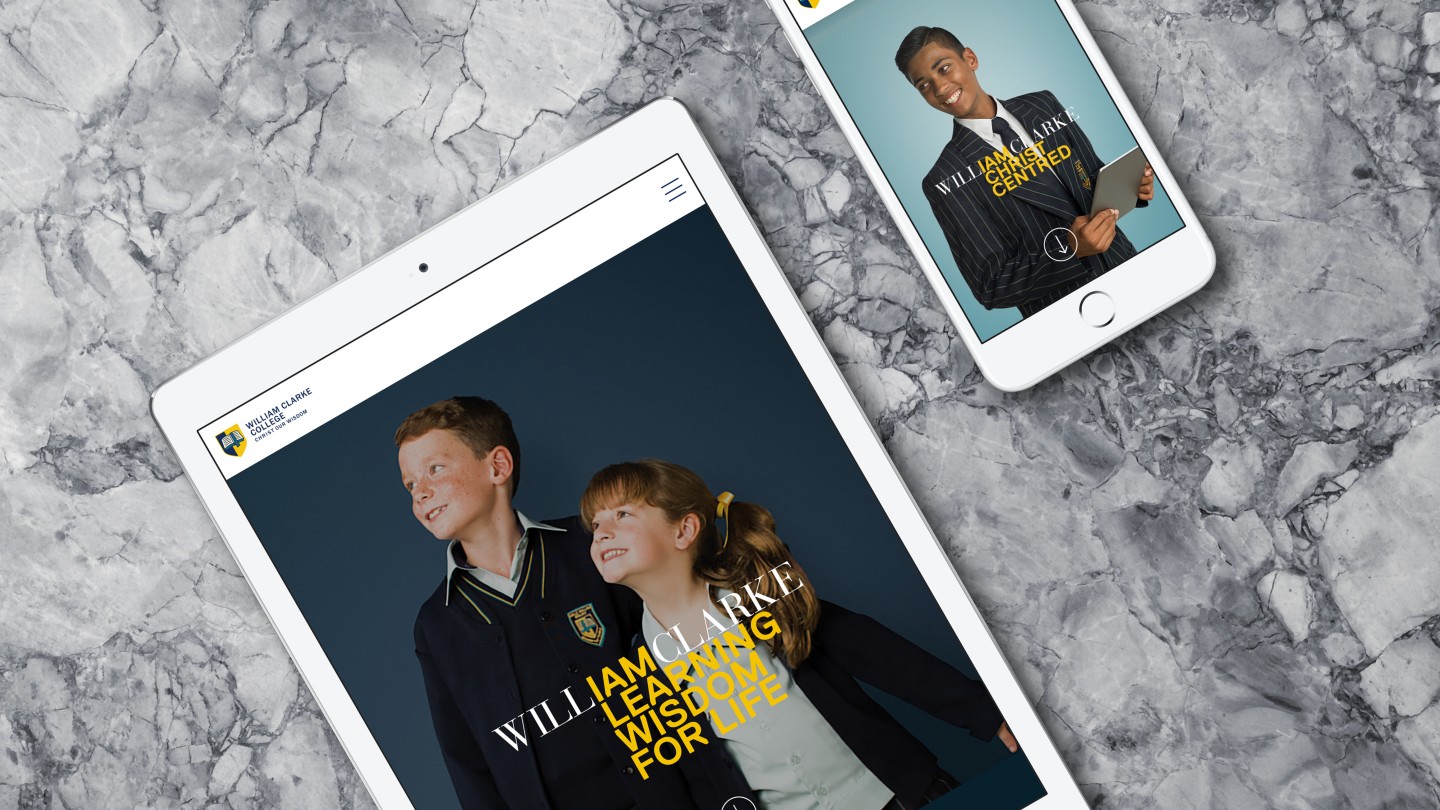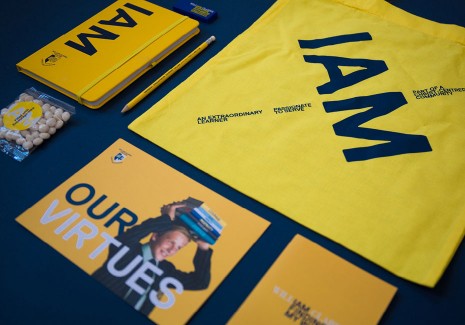 Extraordinary Day
A pack to excite and engage staff on their annual staff day.